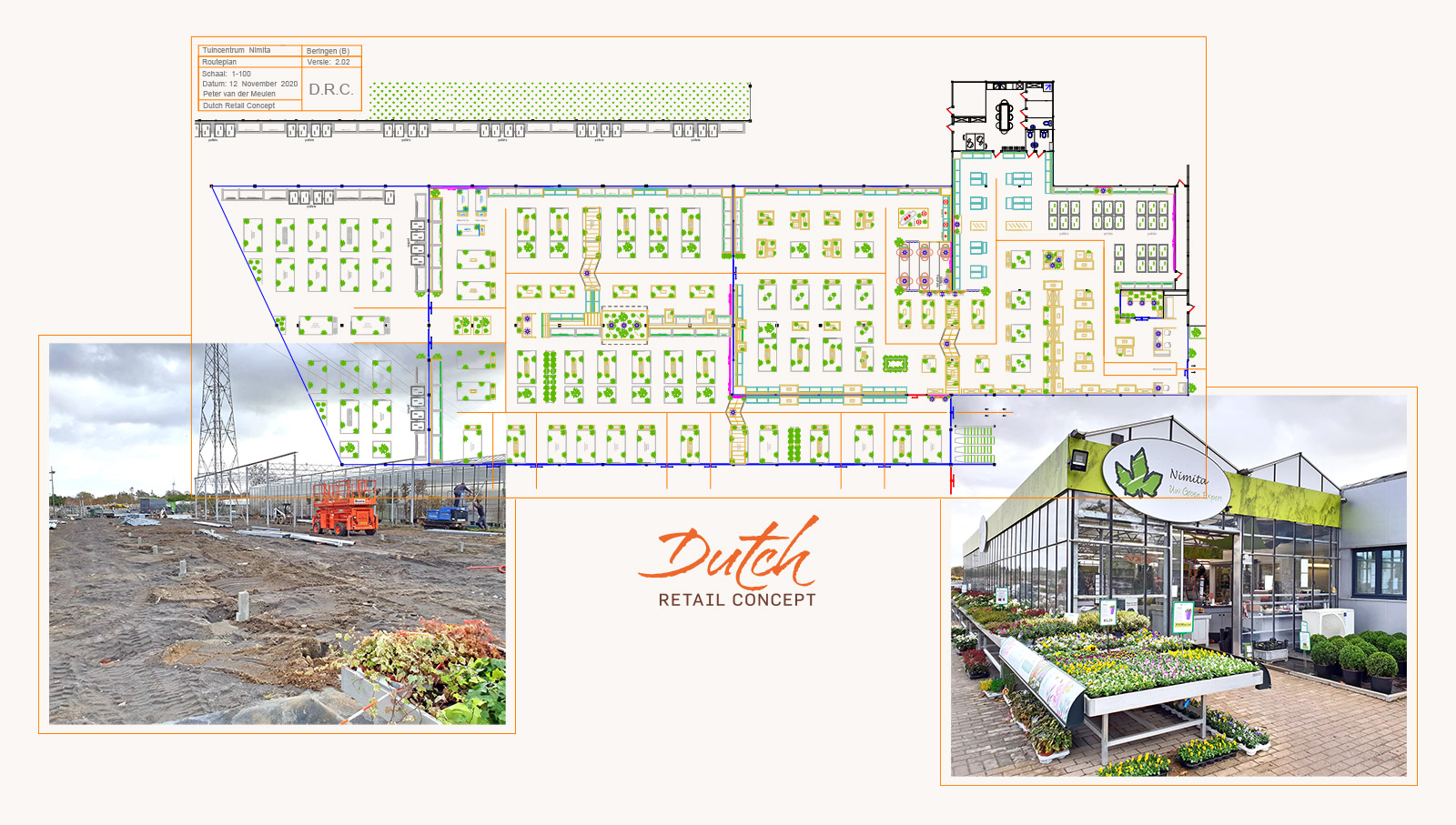 At the end of week 46, Dutch Retail Concept was commissioned, after the realization of a 1,200 m2 new construction for the Nimita garden center in Beringen, to completely redesign the new and the existing building.
At the moment, the entrepreneur Luc Vanstraelen is working hard on the realization of the new building.
Unfortunately, here too the pandemic has a delaying effect on the realization. Meanwhile, Dutch Retail Concept is working on the preparations for the interior, which are now planned for the beginning of January. This with the aim of being fully ready for the new season, so that the consumer of Nimita can be inspired!